Have you ever walked through your local park and thought it needed a little sprucing up? Maybe you thought about organizing an effort to do so then decided it was just too much trouble.
If you live in Henderson, Nevada, the Henderson Commemorative Beautification Commission just made it easier for groups and average citizens to help keep their neighborhoods clean and fun.
The clean up trailer is a 20 foot enclosed trailer filled with everything a group might need to do a beautification project - brooms, rakes, shovels, hoes, wheelbarrows, it's all there and it's free to use. The trailer is delivered by city personnel at the time and place of the users request. The only things asked in return - users need to dispose of trash on their own and return the equipment clean and in good shape.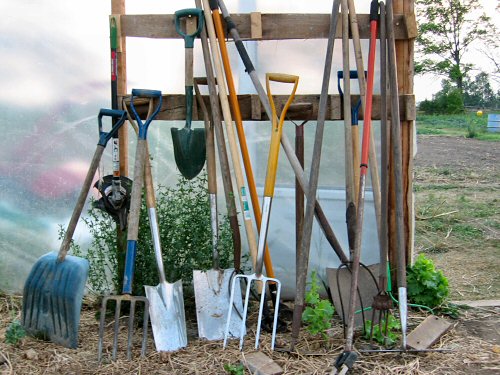 One enterprising group of Eagle Scouts and their leader have used the trailer to help with more than 30 projects around the town. They love to build hiking trails. Their leader, Curt Chandler, says he sets the dates for the boys projects around when the trailer is available.

This is a wonderful project that other cities and communities can copy. It fosters a collective sense of the common good, provides the necessary tools for free to anyone who wishes to help, and it brings people together to work on projects everyone will benefit from.

Small neighborhoods or housing areas could have a community tool shed, lawnmowers, bicycles, and supply closets for use by all who live there. We should all work together to make our neighborhoods beautiful, peaceful places to live. Think community garden or small park/playground, community picnic area. Maybe we wouldn't be so afraid or feel so isolated if we worked, played and ate with our neighbors.

If you happen to live in Henderson, Nevada and want to reserve the clean up trailer here is the information: The trailer is available all day Monday through Saturday and on a limited basis on Sunday. To reserve call 702-267-4017.