Just a note: After reading this, if you have the time, watch one of the videos in the sidebar. They are important and touching and so deeply illustrate the purpose of this post.
Thanks,
Lisa
My closest friend became a wife and mother at the end of our senior year in high school. She doted over Bradley and
in spite
of her young age was a wise and nurturing mother. Bradley grew up and so did she. He was followed soon after by another son. Her children and husband are her life, that's just how it is.
Early on a spring morning last year she answered the phone to hear the words every parent fears the most. Bradley was dead. Killed instantly in an automobile accident. She hasn't been the same since. She goes on. She even thrives and continues to live the God-centered life she'd lived before Bradley's tragic death but every day is filled with memories of her son - the firefighter, the wrestler, the tiny baby that launched her days as a mother.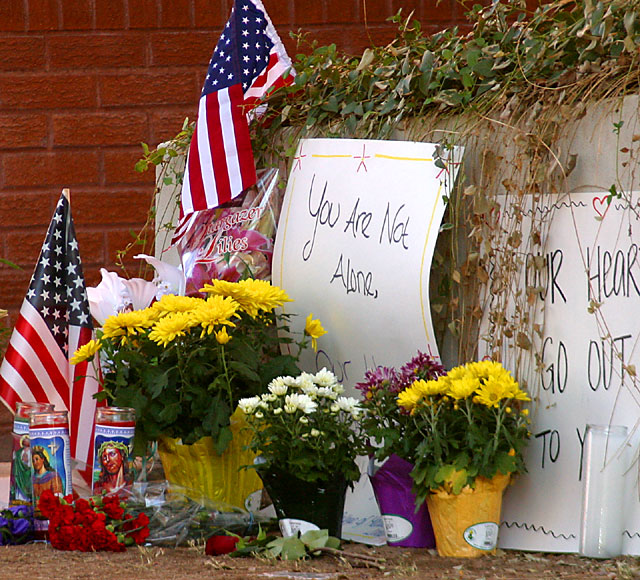 For a while my friend maintained Bradley's
MySpace
page. His friends dropped by to leave messages to him, telling him how much they missed him. They left favorite memories, the "remember the time" stories, the kind that help people move beyond the
grief
to
remembrance
and solace. And over a year later, my friend still posts thoughts about Bradley on her own MySpace page. Her profile picture is not one of herself but a favorite picture of her son.
Bradley's loss and my friend's memorials to him made me stop and think. What if there was a special place on the Internet to display and
nurture
those memories, a page designed for just such a task? A page that could be maintained forever or for as long as the loved ones needed a place to meet and share feelings?
It exists and it's called Memory-of. com,
http://www.memory-of.com/public/
.
For a small monthly fee, a reduced yearly fee, or a lifetime donation, Memory-of will maintain a multimedia memorial website that is interactive and life affirming or there to express whatever the family needs at that moment in time. I spent sometime going through a few of the sites. They were filled with pictures and videos of the lost loved one. Some were lost to accidents, violence or illness. One was in honor of a grandmother and the sight gave the family a place to collect stories and catalog important events along a timeline of her days on Earth.
I cried as if I knew Michael
Schafer
, a soldier killed in a fire fight in Kandahar, Afghanistan. He was so handsome, a young father and dedicated to his fellow
comrades
. He's obviously greatly missed.
From personal experience, it's clear to me that memories of people we loved never die. What we do with them is our choice...bury them and try to forget, box up sentimental items and take them out on birthdays and anniversaries, or maintain an interactive website as a living symbol of a life well spent. It's up to us but it's nice to know this option is out there for those who find comfort in using it.
I talk to my friend often and she summed it up best when she said, "I can shed tears that Bradley is gone, or I can smile because he lived. I can close my eyes and pray that he will come back, or I can open my eyes and see all he left behind."
The Memory-of website is one way to do that....see and cherish all they left behind.