When we think of Albert Einstein we think of his wild hair, his massive intellect, and his contributions to science that will last for centuries to come. He is lesser known for his concerns with political awareness, activism, patriotism and social responsibility. His participation in political events was shaped by both a sense of intellectual obligation and his own experience of fleeing Europe during the rise of the Nazi Party in Germany.
Seeing himself as a man of reason, Einstein often expressed his belief that anyone carrying the gift of intelligence should also have an obligation to use it for the improvement of the world.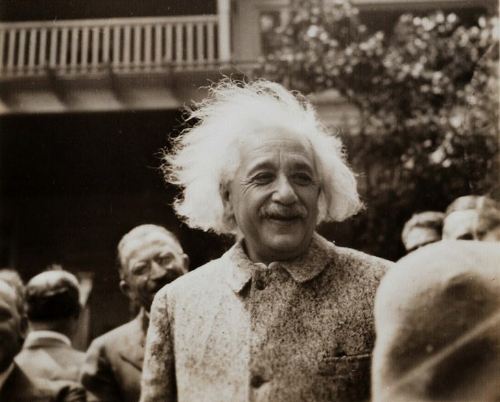 Einstein was a pacifist. He spoke about pacifism and the dangers of the growing martial thinking of governments as early as 1912. Einstein called his brand of pacifism "militant pacifism", and tried to draw a distinction between the view that pacifism is weak as opposed to his more active definition - a responsibility to educate our children about the dangers of war.
When asked after World War II whether violence was just a part of the human condition and therefore inevitable, Einstein said – while violence was undoubtedly part of human nature, it was our responsibility to channel and control that destructive impulse and to build institutions to allow for peaceful rather than violent resolutions to conflicts.
Later in his life, he became involved with various groups specifically focused on promoting peace. He worked with the Jewish Peace Fellowship, a group founded in 1941 to support Jews who
didn
't wish to serve in the military. Einstein believed that every citizen had a right to chose their own appropriate path where warfare was concerned and not to be forced to serve.
There is a wonderful little book on the shelf called
101 Things You

Didn

't Know about Einstein
. His influence in science and politics has shaped the past century and changed the way we view the world. It's a pleasure to learn more about the man behind E=MC2.